Singer, Songwriter, Actress Melis Conjures 
Time-Tested Musical Heroines With Debut Album Release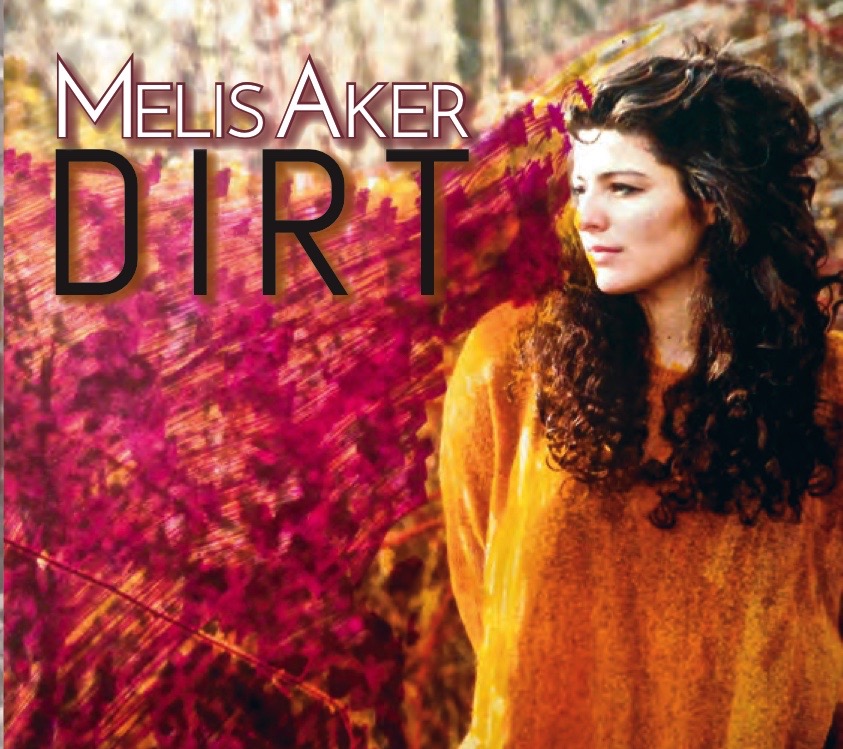 Alt-soul project, produced by NYC's Young Pals Music Founder Ayhan Sahin, combines vintage female singer/songwriter acoustics with Turkish influences
What happens when you mesh such American musical heroines as Joni Mitchell, Patti Smith and Cat Power with an artist who was born and raised in Turkey? In a word… Melis.
Stage performer, actress, singer and songwriter Melis Aker—now based in New York City—is preparing to share with the world a unique melodic mélange, with the release of her debut album "Dirt," via NYC's Young Pals Music. The project comprises acoustically driven original songs, performed with guitars, piano and violin, and lyrical themes based on Melis' observations of human nature, relationships, and life in the big city. 
Contributing instrumentalists include Turkish guitarist Emre Yilmaz, Broadway pianist Tom Gallaher, percussionist Mike Sorrentino, double-bassist Evan Gregor, and Broadway musician Marshall Coid on violin. Melis wrote the majority of the collection's titles, with one track composed with Young Pals' Founder Ayhan Sahin (also Turkish). He arranged and produced "Dirt."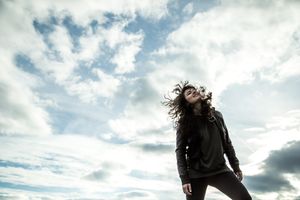 Among highlights of the album is the tender "Dirt," which offers an ode to hard-learned life lessons. Melis notes: "This is about coming to terms with those things I can't change and accepting my own limitations—in a positive way." Equally plaintive ballads "Take" and "These Days" are gentle acoustic strummers that hearken her many cultural influences. 
The moody, ethereal "Height" offers an emotive call for personal harmony, as she sings: "I'm living in my head but I'm high up in the mountain/I'm trying to get back to the ground, you know it ain't easy." The song is actually a metaphor about a relationship that's not quite on equal footing. She says: "You have a connection with a person, but you realize you're not on the same level, and there's pressure to come to terms with the differences. There are never any certainties, so you have to be content with where each of you stands."
When composing her music, Melis begins with a melody, either on piano or guitar. From there, "the music tells me what the story will become. It's almost like a soundtrack, where the lyrics come from the mood of the notes."
And there's so much more to Melis' inspiration as a performer—beginning with childhood. As a young girl, she had a habit of hiding underneath her grandparent's dining room table and observing shadows that moved with the afternoon sun. As these "shadow puppets" came to life, she created live characters. Meanwhile, her grandfather played piano for two hours every day after work, and readily taught her chords and melody.
By high school, Melis was active in theater, all the while teaching herself to play guitar, conjuring heroines Joni Mitchell and Nina Simone. But this was more than a pastime: She studied drama at the International Baccalaureate in Turkey, and then began to discover the world, earning a certificate in Classical Acting from London's Royal Academy of Dramatic Arts. Next came the U.S., with studies in Drama & Philosophy at Boston's Tufts University. 
She says, "Growing up in Turkey, it's hard not to be political. Performance and theater bring diverse groups of people together. It's an art, but it's also part of an overall movement. As I traveled more and learned more, I realized it was time to just let life guide me."
Melis then had her breakthrough role, originating the lead of Roya in Charles Randolph-Wright's play "Love in Afghanistan" at Washington, D.C.'s Arena Stage. She has also performed throughout the States, at Signature Theatre, New Dramatists, Phoenix Theatre Ensemble, PEN World Voices Festival, Boston's Arts Emerson and the Players Club.
"These experiences were a reminder of my roots and how privileged I was to be in the States as an artist," Melis notes. "It also drove me to realize that I wanted to share my music. A lot of what I want to say is rooted in my own culture—and elements of nature and nostalgia."
"Dirt" is the ultimate result of those life influences, blended into a beautifully textured musical entity that tells her story—while relating tales that are at once universal to those who have the courage to take forward strides and escape our innate comfort zone. 
"I guess I'm very sensitive. I'm affected by everything I see and hear and experience," she adds. "Sometimes, it's a personal and intimate connection, but you can just as often be impacted through interaction with a stranger. I want people to listen to this album and feel the intimacy of connecting with others."