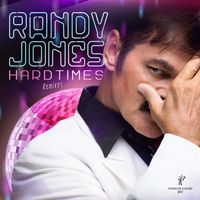 "Hard Times Remixes" by Randy Jones
Format: PHYSICAL CD
The Village People's Iconic Cowboy Randy Jones Sets Summer On Fire With A Cascade of Remixes for Single 'Hard Times' 
from renowned producers and  D.J.s Mark Saunders, Erik Kupper, Drew G, Tim Cox, Our Koc, Peacemode, Date Night and A2B.

"Let's Spend This New Year's Eve At Home" by Christi Bauerlee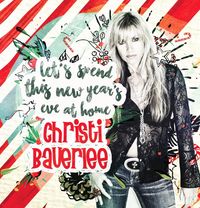 Format: PHYSICAL CD

Pop The Cork! Welcome 2016 With Original Single 'New Year's Eve At Home' from Burgeoning Country Act Christi Bauerlee. Let's celebrate the joys of cozying up with loved ones via full-on country flavor, courtesy of vocalist Christi Bauerlee. The joyous uptempo radio-ready single proclaims: "Five private parties, four invitations, three club choices, too many options/Got a revelation… one night only, private celebration, Let's have this one night alone/Spend this New Year's Eve at home."
Format: PHYSICAL CD
What happens when you mesh such American musical heroines as Joni Mitchell, Patti Smith and Cat Power with an artist who was born and raised in Turkey? In a word… Melis. "Dirt" is the ultimate result of those life influences, blended into a beautifully textured musical entity that tells her story—while relating tales that are at once universal to those who have the courage to take forward strides and escape our innate comfort zone.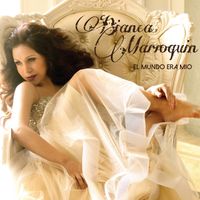 "El Mundo Era Mio" by Bianca Marroquin
Format: PHYSICAL CD
As a triple threat entertainer—singer, dancer and actress—Bianca's authentic warmth is identifiable to women, while her beauty & sensuality proffer all that men admire. And now there's more… Bianca's solo album "El Mundo Era Mio" offers as much versatility.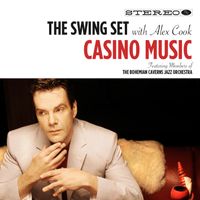 "Casino Music" by The Swing Set with Alex Cook
Format: PHYSICAL CD
From its home base of Washington, D.C., The Swing Set with Alex Cook has recaptured the sexy sound of the '60s. The nine-piece jazz big band's music is, in a word, cool – like a nightclub show at the Sands with Frank and Dean, a '66 Mustang convertible, a sudden breeze on a hot city night, or a vodka martini at your own private table.